12 delightful steam train journeys and miniature railways to enjoy near Birmingham
Whether you're a Thomas the Tank fan or Ivor the Engine was more of your thing, there's something really fun about a day out at a steam railway.
But did you know there are steam trains and miniature railways all over the Midlands?
From narrow gauge, mile long tracks that cost a couple of pounds to shunt round, to glorious historic routes you can travel in vintage style enjoying afternoon tea, there's a day out here for everyone.
So, imagine you're Harry Potter on the Hogwarts Express or Celia Johnson in Brief Encounter and head to the station before the whistle blows…
Tyseley Locomotive Works, Birmingham
There are Vintage Trains open days at Tyseley Locomotive Works on Warwick Road, Tyseley, Birmingham throughout the year.
Visitors can enjoy train rides on the museum's line, turntable demonstrations and locomotive cavalcades, meet team members and view restoration works.
Admission is around £15 for adults and under 15s are free.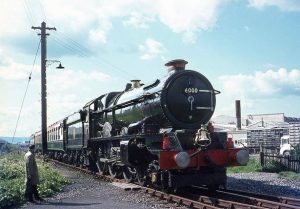 Echills Wood Railway, Sutton Coldfield
The 7 1/4" gauge Echills Wood Railway at Kingsbury Water Park runs every Sunday from around 11am from Easter to the end of September plus Bank Holiday Weekends and selected days in the school holidays.
Over the winter, opening times depend on weather conditions and staff availability.
It costs around £2 for a return ticket.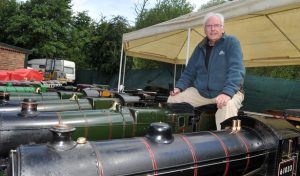 Severn Valley Railway, Kidderminster
Famously featured in Goodnight Mr Tom, The Chronicles of Narnia and The Singing Detective, the Severn Valley Railway is steeped in history.
It's home to one of Britain's largest carriage collections in heritage railway preservation with over 60 working vehicles, all of which are historically important, the oldest being over 100 years old.
You can travel in one of these beautiful, steam-pulled carriages from Kidderminster to Bridgnorth, stopping off at Bewdley, Arley, Highley and Hampton Loade. There are also lovely refreshment points along the way.
'Freedom of the Line' tickets for a day of unlimited travel start from around £18 for adults and £12 for children.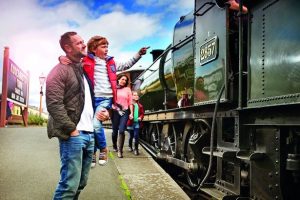 The Chasewater Railway, Brownhills
This volunteer-run charity in Chasewater Country Park, Brownhills West boasts a museum, heritage centre, narrow gauge line, model railway and traditional tea room and gift shop.
Passenger steam and diesel trains run on Sundays and Bank Holiday Mondays throughout the year, most Saturdays and certain weekdays throughout the summer.
A round trip to Chasetown, with intermediate stations at Norton Lakeside and Chasewater Heaths, takes about 45 minutes.
Tickets cost around £4.95 for adults and £3.95 for children. Under threes free.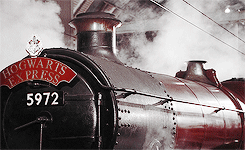 Shakespeare Express, Birmingham to Stratford
Ride The Shakespeare Line in an authentically restored carriage pulled by a steam engine between Birmingham and Stratford-upon-Avon, a line full of culture, history and natural beauty.
On the return route, via Claverdon and Lapworth, the steam train often works up to its top permitted speed of 60 to 75mph!
Return fares start from around £12.50 for adults and £7.50 for children.
Baggeridge Miniature Railway, Sedgley
Baggeridge Country Park has its own miniature railway track, which volunteers from the Wolverhampton and district Model Engineering Society run during the warmer months.
There's also an adventure playground here, a death slide, sandpits, traditional play area and café.
Avonvale MES Miniature Railway, Alcester
The 7¼ inch gauge track at Avonvale at Hillers Farm, Dunnington boasts curves and gradients and is fully signalled, allowing several trains to be running at the same time, even crossing each other under and over the bridge.
Weather permitting, the track is open on selected weekends from March to October. Rides cost 90p per person, or £6.50 for a strip of eight tickets.
Bridgnorth Cliff Railway
More than 100 years old, the Bridgnorth Cliff Railway transports visitors up and down the 111ft sandstsone cliffs separating High Town and Low Town, making it the UK's oldest and steepest inland electric funicular railway.
The railway operates twin cars on parallel tracks, connected by steel ropes, which counterbalance one another with one rising to the top as the other runs to the bottom.
Open all year round, tickets cost £1.60 return. Children under six go free.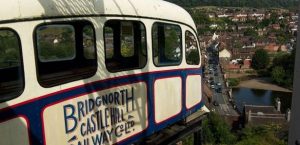 Gloucestershire Warwickshire Railway, Toddington, near Cheltenham
There are steam train and diesel railcar rides offering return trips of over 24 miles at Toddington Railway Station, near Cheltenham.
Tea rooms at the stations enroute provide tasty refreshment stops, and there is also a small museum of railway memorabilia and static vehicle exhibits plus a discovery coach at Winchcombe.
At the main station in Toddington, there's a have-a-go signalbox, souvenir shop, narrow gauge railway, children's play and picnic areas and free quiz sheets for children.
All day rover tickets cost £16 for adults and £7 for children.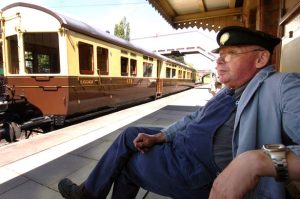 Evesham Vale Light Railway
This narrow gauge steam railway runs regular passenger trains through the country park in Twyford, Evesham every weekend and daily during the main school holidays.
Return fares cost £2.50 for adults and £2 for children.
Pack a picnic and soak up the beautiful views of the Cotswolds whilst the children enjoy the Play Fort playground.
Great Central Railway, Loughborough
The UK's only double track, main line heritage railway. It's the only place left in the world where full size steam engines can be seen passing each other – just like it was way back when!
Trains run every weekend of the year, Bank Holidays and selected week days through the summer at Great Central Railway on Great Central Road, Loughborough.
All day rover tickets cost around £16 for adults, £14 for children and under fives go free.
Telford Steam Railway
Re-live The Railway Children on this volunteer operated preserved railway in Horsehay,Telford.
You can ride, and even drive, the steam locomotive Rocket every Sunday and Bank Holiday Monday from March to September.
The attraction also features model and miniature railways, a tram and a tea room.
Unlimited travel on the narrow and standard gauge services during our normal running season costs around £6 per day for adults and £4 for kids. The miniature railway just runs on the last Sunday of each month plus Bank Holiday Mondays and tickets cost £1 per person.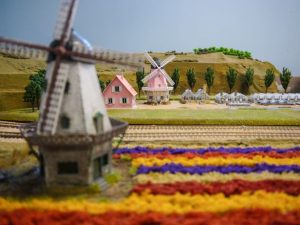 And you might also like …
Wonderful World of Trains and Planes, St Paul's Square, Birmingham
Not a ride on train but a miniature railway where you can journey by train from the UK to Scotland, Holland, Germany, Canada and Japan.
There's also flight simulators where you can try your hand at the controls of a single-engined Cessna, a Scalextrics track, a café and Thomas's Big Day Out, where children can control the famous little train and his friends.