Teknoscale (Ltd) are delighted to announce the expansion of their well established business and supply of advanced digital weighing solutions to new markets and customers in the United Kingdom and Republic of Ireland. Established for over 20 years in Finland, and with a strong customer base across Scandinavia, Europe and in many other countries worldwide; Teknoscale provide a design, manufacture and equipment supply service with full after-sales support for advanced digital weighing systems to the business, government and law enforcement sectors.
Teknoscale advanced digital weighing systems have proven themselves over two decades in providing a reliable, durable, accurate and excellent value for money weighing solution that businesses, government, law enforcement and the military have been able to rely upon in weighing vehicles of all sizes, trailers, machinery, plant and aircraft.
Teknoscale advanced digital weighing solutions integrate industry standard 'load-scale' digital technology within a fully complete package that provides for fully mobile operations in a wide variety of operational environments. Individual weighing units are capable of operating in isolation, or as part of a mobile weighing solution that is fully calibrated in providing individual hub and axle weights as well as overall vehicle metrics.
Portable, flexibly powered and easy to set-up; Teknoscale advanced digital weighing systems have demonstrated that they are the weighing solution of choice for professionals who need a reliable, durable and accurate system that is capable of operating in challenging environments that are subject to climatic and temperature variations.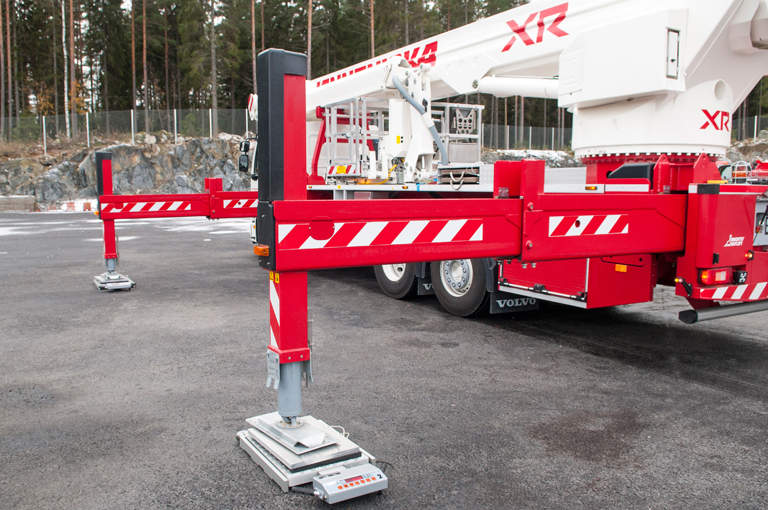 Key System Features
Ability to weigh reliably and accurately in all climatic conditions between -20°C to +40°C;
Designed and manufactured to IP67 rating, providing for a durable and reliable solution;
Expansive range of weight measurement capability i.e. between 10kg & 35,000kgs (per scale);
Weighing results consistently shown to be highly accurate and within 0.08% of 'true value';
Lightweight, flexible self-powered systems (12V DC or 230W AC) that are easy to transport, setup and operate;
Integrated weighing solution that links multiple scales through wireless (RF) transfer to laptop;
Dedicated 'Evodata' PC software weighing programme records, stores and prints weighing results;
Fully compliant with EC weighing standards and independently calibrated for true accuracy;
Systems designed, manufactured, supplied and supported to meet specific customer needs;
Competitively priced systems with full UK and Republic of Ireland after-sales service & support;
Free consultation and demonstration service available across the United Kingdom and Ireland.
Speaking about the expansion of business operations to the UK and Ireland; Mr Jaakko Larma, Teknoscale Director commented: "We are delighted to commence new operations with our business development lead Sean White in the UK and Ireland. Teknoscale (Ltd) has a long list of  references in a large number of countries across Europe and further afield and finally, we are going to be present also in the UK and Ireland. We believe that we can serve both heavy vehicle weighing end users as well as commercial and military aircraft clients."
Sean White, newly appointed Teknoscale Business Development Lead for the UK and Ireland commented: "I am delighted to have been appointed as Teknoscale's Business Development Lead for the UK and Ireland. The advanced digital weighing solution provided by Teknoscale is a first-class market leading product that is reliable, durable and capable of operating in the most challenging of environments. Having been to Finland to see the design, manufacture and supply service in person, I am certain that businesses, law enforcement and government sectors in the UK and Ireland will benefit from the acquisition of this technology and I look forward to both demonstrating the flexibility of the system and to designing solutions that meet the specific needs of our clients and their businesses."