IAG Cargo has recently moved equipment for The Who during their North American tour. It was responsible for transporting key equipment for 65 of the band's performances – carrying in total 36 tonnes for the tour.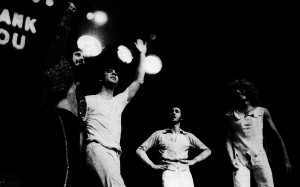 "Organising a national tour is no mean feat," said Roy Lamb, production manager for The Who. "A vast amount of production, care and organisation goes into an event such as this.
"With so much high octane activity taking place on stage, the band and the crew appreciated the fact that backstage logistics, including the safe delivery of the equipment, happened seamlessly and punctually.
"It was a momentous tour and our partnership with IAG Cargo played an important role in its success."
David Shepherd, head of commercial at IAG Cargo said: "Speed, reliability and attention to detail are critical when managing an operation such as this.   Having worked with The Who's logistics team for more than a quarter of a century, we are well practiced in ensuring that every piece of equipment reaches the right place at the right time and in perfect condition.   This anniversary tour was a great opportunity to showcase the efficiency and consistency of our North American network capabilities."